When attending a craft fair at Dalbeattie one of the browsers saw my painted slates and asked if I could do something with her house name on it. It was agreed that she come to the studio to discuss the commission. A few days later she came with her husband, who is into recycling, and showed me an old wooden toilet seat lid and asked if I could paint a red squirrel on it and add their house name so that it could be mounted on their gate…..
This is the partially completed commission minus the house name and some other images –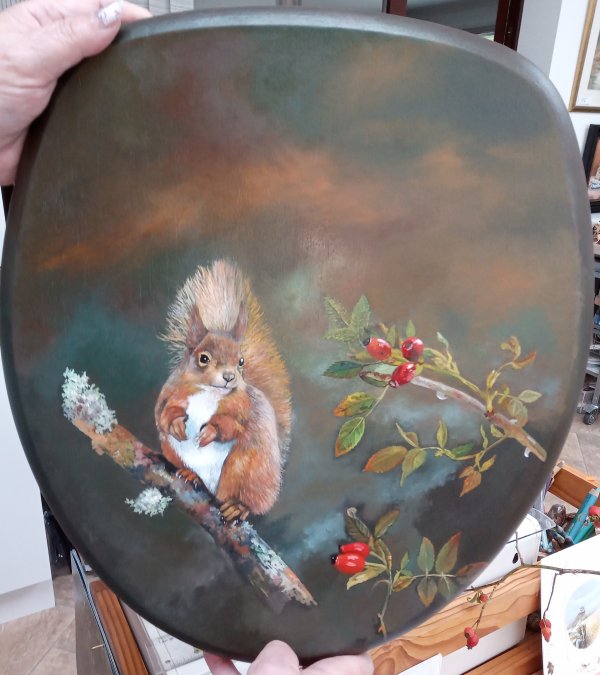 The customer came into a subsequent craft fair at Dalbeattie to collect the completed work and was delighted with it.